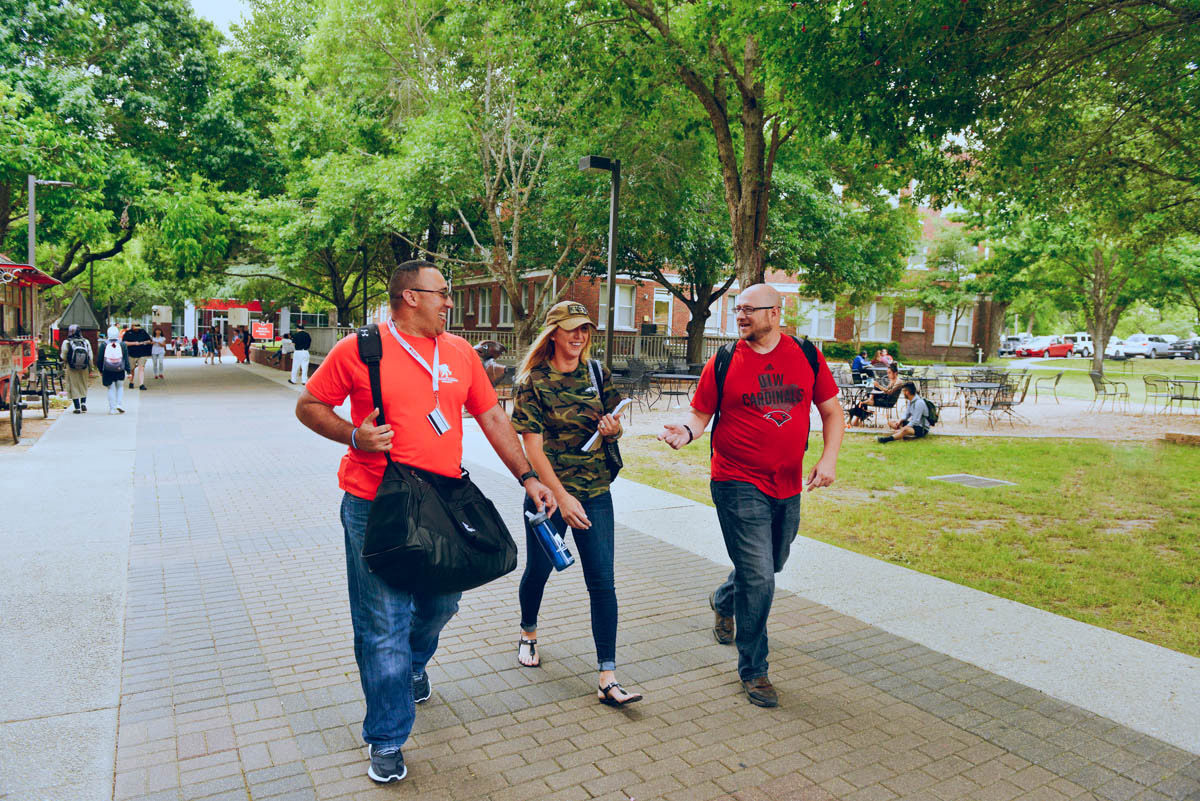 ---
Military City USA
One in eight residents in the San Antonio region is tied to the military (250,000 veterans and 80,000 active-duty personnel).
San Antonio's many military medical centers adds to the number and variety of clinical experiences available to students and graduates of all five UIW health professions schools:
Feik School of Pharmacy
Ila Faye Miller School of Nursing and Health Professions
Rosenberg School of Optometry
School of Osteopathic Medicine
School of Physical Therapy
---
Military Eye Conditions
Active duty soldiers and veterans represent a diverse and complex patient population, and present with a range of eye care needs and challenges, many rarely seen in civilian patients. 
Combat environments pose extreme threats to eye health — ranging from dry eyes caused by environmental exposures to fragment injuries and polytrauma from severe traumatic brain injury caused by impact and explosions.
---
Military Optometry Clinical Experiences
Starting with second year clinical internships and extending through third-year rotations and fourth-year externships — you can gain experience working with active duty soldiers and veterans.
Brooke Army Medical Center (San Antonio, Texas)

BAMC Optometry Department
McWethy Troop Medical Optometry Clinic
Audie Murphy Memorial VA Hospital (San Antonio, Texas)

Polytrauma Unit
Eye Clinic
---
Military Optometry Residencies
Paid residencies are available in VA and Department of Defense hospitals for graduating civilian and active-duty military optometrists at such locations as:
Brooke Army Medical Center (San Antonio, Texas)
Audie Murphy Memorial VA Hospital (San Antonio, Texas)
Doris Miller Veteran Affairs Medical Center (Waco, Texas)
---
Military City USA At-A-Glance
Joint Base San Antonio (JBSA) is largest joint base in the U.S. Department of Defense (DoD). San Antonio bases serve as a major hub for medical training, flight training, cyber operations, surveillance and military intelligence. JBSA is the largest single employer in San Antonio and is comprised of four primary locations:
JBSA-Randolph
Fort Sam Houston
Lackland Air Force Base
---
Military Medicine
Brooke Army Medical Center (BAMC)
Fort Sam Houston
5 million-square-foot facility
State-of-the-art facility
Army's largest/busiest medical center
Army's largest in-patient hospital (425-beds)
Level 1 Trauma Center
S. Army Institute of Surgical Research Burn Center.
58-outpatient specialty clinics
1 million annual patient visits
Audie L. Murphy Memorial VA Hospital
United States Department of Veterans Affairs
462 Beds
Level II Research Facility
Affiliation: University of Texas Health Science Center at San Antonio
Comprehensive Emergency Center