UIW Optometry Student Wins National Award
May 27, 2020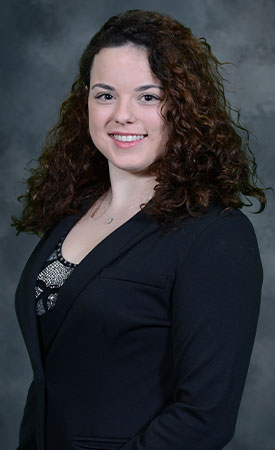 Ms. Chantelle Roman, University of the Incarnate Word, Rosenberg School of Optometry student from the Class of 2020 has been awarded the Alcon 2020 Case Report Award from her 4th Year class. In addition, Ms. Roman is the recipient of the Alcon 2020 Case Report Award National Winner.
Ms. Roman's case report: 'Treating Presbyopia and Cataract – Using Trifocal IOLs to Conquer the Vision Lifecycle' was selected by the Rosenberg School of Optometry award committee as the winner from her class.
Ms. Roman's case report was submitted into the national contest. She was recognized as the National Winner from the submissions from twenty-four optometry schools in North America.
The Alcon Case Report format includes: Patient Case History, Pertinent Findings, Differential Diagnosis, Diagnosis & Discussion, Treatment & Management, Conclusion and References. The goal of the case report is to encourage research, critical thinking and to promote clinical writing and publication.
Alcon is a $7.5B medical device company based in Ft. Worth, Texas with a 73 year history of leadership in the ophthalmic industry. Alcon supports the optometry schools through the Partner in Education sponsorship programs intended for faculty, Resident and student development.
Ms. Roman's achievement in 2020 marks the second time in three years that a Rosenberg School of Optometry student has won the National Award. Dr. Lavang Lee was recognized nationally in 2018.
Congratulations to Ms. Chantelle Roman on her dedication to patient care that has resulted in this local and national recognition.